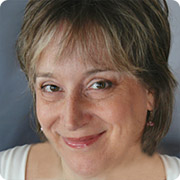 Nancy Christie
I'm a mindfulness-based psychotherapist in private practice for the last 25 years. I love helping people land into a deep sense of peace, safety and comfort in their own skin when this may not have been possible for years.
Mindfulness in psychotherapy is compassionate dual attention to felt experience. Instead of being lost in the painful parts of yourself, so blended with the pain that the stronger and more vital aspects are eclipsed, mindfulness of all the aspects of your experience promotes healing naturally. 
Since trauma overwhelms positive experience of one's body, emotions and thoughts, my training is oriented to working mindfully and experientially so as to separate the traumatic things that happen to people from their own sense of who they really are.
For more detailed information on How I Work and Who I Work With,  follow the links.
 I began therapy work in 1973 with distressed children using expressive and experiential methods. I taught child and youth work in community college for a decade and worked as a case manager and supervisor in an agency for assaulted women and their children.
Since the beginning of my private practice in 1986, I have included mindfulness methods in my individual and group work and continued to study somatics, which is the human experience of the body. From 2001-03 I was chair of the Ethics Committee of the Ontario Society of Psychotherapists and led a team that wrote the Ethical Guidelines for the Practice of Somatic Psychotherapy which are now included in the O.S.P.'s Standards of Practice. I am a member of the College of Registered Psychotherapists of Ontario.
I am a Certified Sensory Motor Psychotherapist Advanced Practitioner, and have an Honours Bachelor Degree in Fine Arts in Dance (including dance therapy), and a Diploma in Child and Youth Work. I am a graduate of a body-oriented training in psychotherapy called Hakomi and have completed trainings in Sensorimotor Psychotherapy for Trauma as well as Development and Attachment. Those psychotherapy trainings spanned 5 years and included practicum. The Hakomi and Sensorimotor Psychotherapies are mindfulness therapies.

I have completed the two levels of basic Eye Movement Desensitization and Reprocessing (EMDR) training. EMDR helps people let go of overwhelming emotions associated with traumatic events. The method uses a particular kind of mindfulness to heal the trauma through bilateral stimulation of the brain.
My commitment to professional development in these important fields of mind-body and mindfulness psychotherapy is continuous and ongoing.  I feel delighted and gratified to be doing this important work that has such a huge and positive impact on the lives of the people that I see.
Nancy Christie
BFA, CYW
416.691.3768
Suite 404
170 The Donway West
North York Ontario
M3C 2J2
nancychristie1@gmail.com
Certified Sensory Motor Psychotherapist Advanced Practitioner
Member Canadian Association for Psychodynamic Therapy
Member of the College of Registered Psychotherapists of Ontario
Clinical Member of the Ontario Society of Psychotherapists
"If we try to talk your nervous system into calming down, we're going to be talking for a long time."
—Lana Epstein